Anyone who's ever organized a surprise party knows the feeling. You try to set everything up in a way that as many guests as possible enjoy themselves yet you are mostly focused on the star of the evening so, while you balance between different desires and possibilities, you take on the responsibility of deciding on behalf of all…
We are pretty sure that this is how agency and corporate event teams would describe their job. A great deal of unpredictability and energy invested for the events to be as original and as creative as possible, a lot of fun for the guests and them going home with new contacts and business ideas.
Regardless of the occasion and venue, music at corporate events is always the star of the evening.
After a corporate event there isn't a person who stays immune to sound, it is the element that is commented on the most and which raises much dust if it isn't working out right.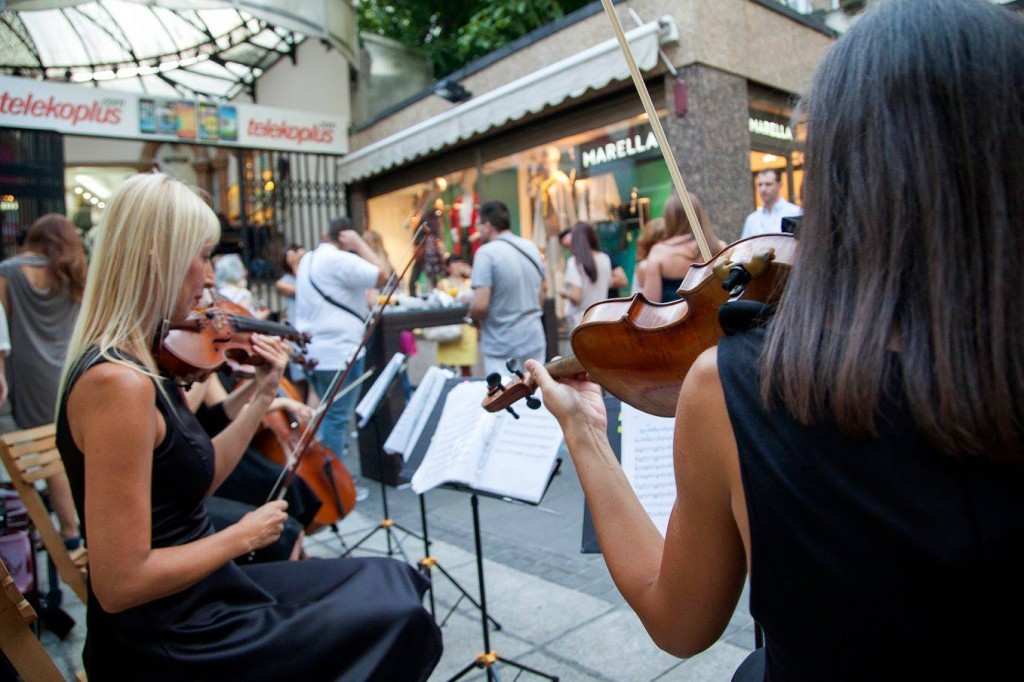 If there are many people who known one another too loud music will make it hard for them to talk; the same goes for parties at which new contacts are made. Sophisticated, quality music is a must.
A string quartet is a specific type of ensemble. It dates back to the Middle Ages when it was used as courtly music for entertainment and dancing. At the time of the waltz at the court of Vienna there were no electric guitars, drums, DJs or lighting effects – violins, violas and cellos were the basis of the ensemble – people rejoiced and danced to the sounds of string instruments. What remains from those times is the fact that a string quartet is a symbol of elegance.
Just imagine, for a minute, musicians with string instruments and you will probably picture an atmosphere of dancing, of a court and ballroom gowns…maybe even a little bit of decadence? 
The elegance of the event is precisely the main reason behind choosing a string quartet. In the times when everything is noisy, fast and crowded, a discreet and sophisticated sound is great music to one's ear. The music that the quartet plays at corporate events is just the right background for socializing, chatting, exchange of contacts – the very reasons why these events are organized. It is unobtrusive but refined and it will not leave anyone indifferent because people don't often get a chance to hear a string quartet perform live.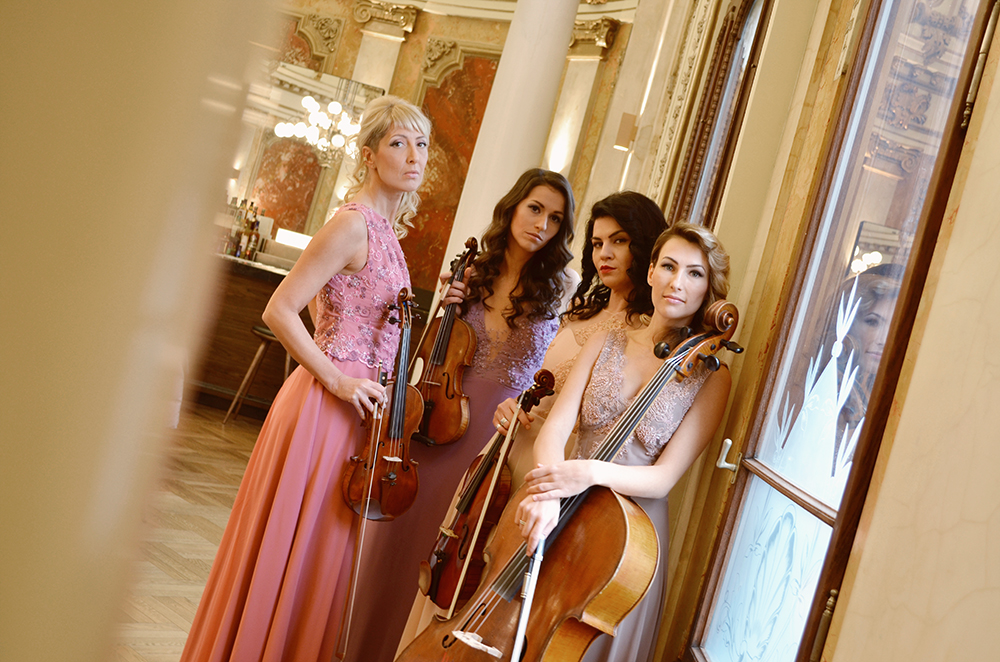 The String quartet's song list can, of course, include classical music but also other genres such as tango, jazz, Latin music, evergreen, soundtrack music and, lately very popular – pop and rock remakes. Quartets are in high demand and each new contact with the corporate world proves to be mutually productive – clients' needs generate new ideas.
A dynamic atmosphere and an original party with an acoustic performance? We can do that too – for many years the Wonder Strings Quartet has been cooperating with percussionist Sale R. In this setup the quartet sounds like a rock band and to its music you can dance and have a great time yet it won't get in the way of socializing.
If you are looking for a band that is unobtrusive yet has a strong effect then the Wonder Quartet should be on your list!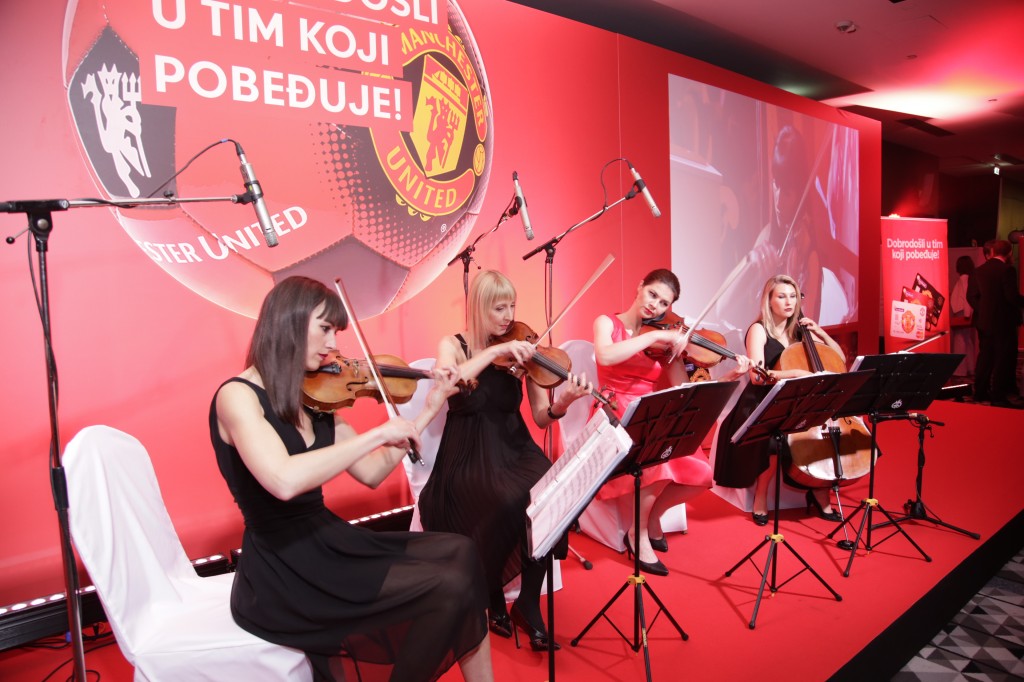 We have performed at over 1000 different events, including exhibitions, press conferences (IT people know good music!), symposiums and (medical, pharmaceutical) congresses, openings of shopping malls, factories, new business and residential complexes, book launches, car promotions and festivals – Kustendorf, Nušićijada, Belgradization of Belgrade, fashion shows and a countless number of celebrations marking jubilees, outstanding results, Christmas parties…
There were even some teambuilding events now and then and we also played at an ultimate MMA fighters' match.