When it comes to organizing a wedding, there are two options – the first, in which everything goes according to plan and the way you'd pictures it, and the second, when the organizing turns into a horror film and all hell breaks loose. Who is going to sit where, are the guests sitting at the right-hand side of the wedding top table or those at the left-hand side more important, how to reconcile all the different wishes and requests regarding the decoration, how to organize a laid back civil wedding ceremony…aaa, you know what we mean?
The list of dilemmas is long, but it doesn't necessarily have to give you a headache. 
What we know from experience is that the best weddings are those at which the bride and the groom are happy and relaxed, and that is the one thing you should focus on. Probably the most important moment at a wedding is when the guests see you for the first time, all dressed up and looking your best, lovingly smiling at each other and expecting the "I DO's".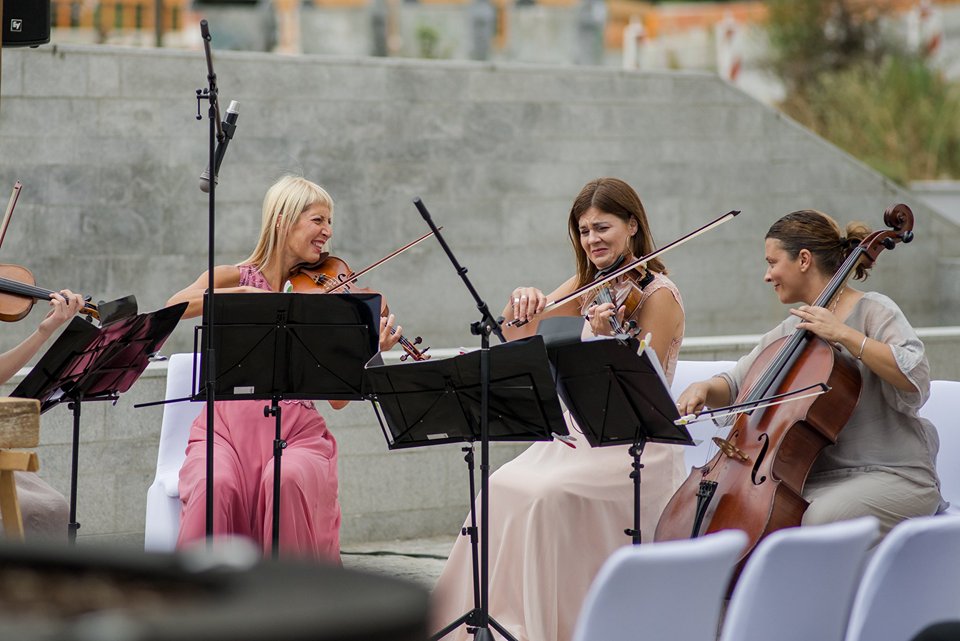 Music plays a much bigger part here than you may think, because it follows your steps and, just like in a movie, announces things. Then comes the first dance song, the dancing music, the "while you eat" music…did someone say cake?  It'll be a challenge to reconcile different music tastes and organize a performance that everyone will enjoy, but the good thing is that you can combine different kinds of music!
You should first focus on choosing a song that your guests will first hear when you, as the bride and the groom, enter the space for the first time, and we have compiled a list of original suggestions for your walk in song  that you may find handy when planning.
While you're in a positive mood you might also like to decide on your first dance song, choose from the tango or the waltz classics, romantic or alternative sound, pop and rock hits. There are several dozen songs on our list that could be a great pick and we have also made a list of our own first dance favorites. 
<iframe width="560″ height="315″ src="https://www.youtube.com/embed/k5Yyeq1Vdtw" frameborder="0″ allowfullscreen></iframe>
Compromises are inevitable and, when it comes to some parts of the ceremony, you will probably want to take your in-laws' advice or fulfill their wishes, but there is a time when it is important for you to have an absolute standard – and that is the music which creates the atmosphere at the very beginning of the celebration. It is the moment when everything changes, when a romantic relationship is formalized, when there is growing impatience, and at this point it is very important for the music to warm up the atmosphere but gently and gradually.
Bridal couples all the more often decide on hiring string quartets for their weddings because this music is elegant but, at the same time, also unusual and original and gives the whole event the feel of a special, ceremonial celebration. Those who think that string quartets play only classical music and that everyone at the wedding would feel as if they were at a boring concert, well, they are very much mistaken. The Wonder Strings Quartet song list includes everything from Bach to Sevdah music, while we're particularly fond ex-Yu pop and rock songs because of our Wonder YU Rock! CD that we recently released.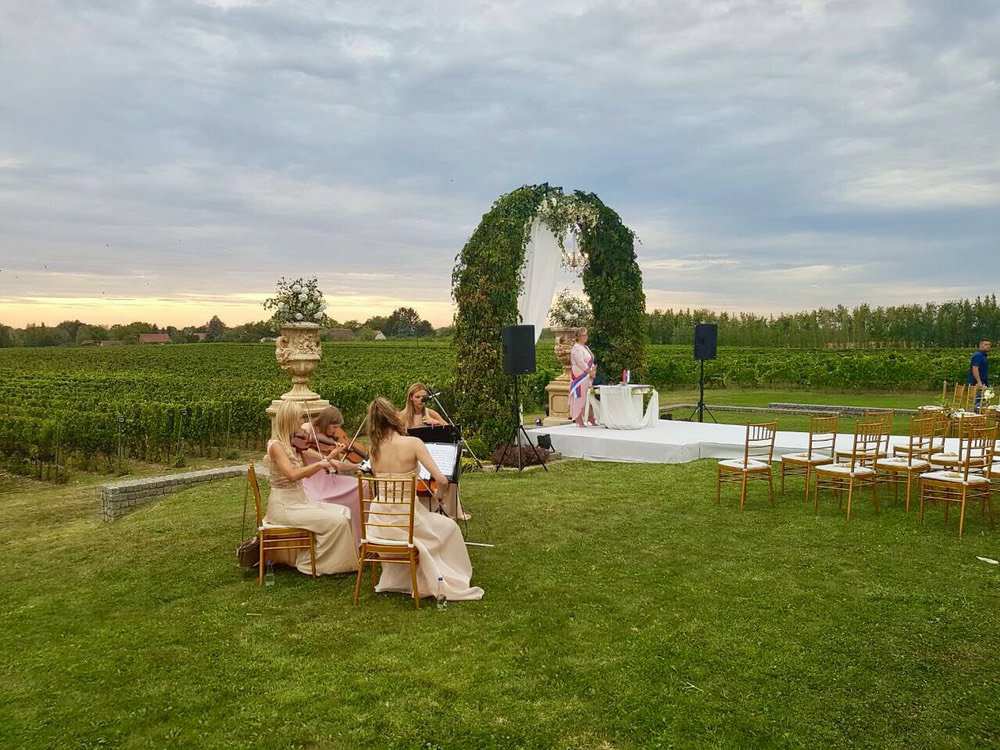 In 98% of cases the wedding guests share our joy and everyone is overjoyed when they hear these hits played by the Quartet.